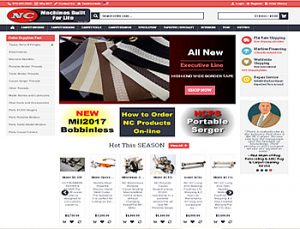 Our advanced website package is for the big boys (and girls), where you have a full product catalog on-line and is most popular with Machinery Sales, Manufacturers, Distributors, Outlet Stores, or any Retail Establishment where 100+ items or better is needed.
I have the experience and the expertise in software application development and custom programming to do anything you can dream up. From simple conversions and custom applications and designs to custom shopping cart integration and search functions. Just the right mix of professional talent is ready to take your business to the next level.
Our team will help you from Concept and Development to completion, I can provide any Custom Programming and use Intuitive Marketing, to bring your dream to fruition right before your eyes. Don't take my word for it, call me today for a free consultation and I will show you other customers who started out just like you and now one of my happy customers, you can ask them yourself…..
CALL ME TODAY  973.616.7200